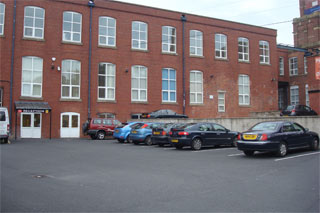 Promotional Choice Ltd., Chamber Centre, Hollinwood, Oldham
Promotional Choice Privacy Statement
Promotional Choice Limited doesn't capture and store any personal information about individuals who access this Web site, except where you voluntarily choose to give us your personal details via e-mail, or by enquiring about or ordering any of our products/services.
In these latter cases, the personal information you give us is used exclusively by Promotional Choice Limited for providing you with current and future information about our products and services and any other services described in this Web site.
We don't pass any of your personal data to outside organisations and/or individuals, except with your express consent.
Promotional Choice Limited uses cookies on this shopping site to keep track of the contents of your shopping cart. You can turn off cookies within your browser by going to 'Tools | Internet Options | Privacy' and selecting to block cookies. If you turn off cookies, you will be unable to place orders or benefit from the other features that use cookies.
Promotional Choice Limited monitors the IP addresses of visitors to assess which pages are the most popular. These IP addresses aren't linked to any personal data so that visitors to our site remain anonymous.
You have a right to know about the personal information Promotional Choice Limited holds about you. You also have the right to have your data corrected or deleted.
Please address all your requests and/or queries about our data-protection policy to Promotional Choice Limited to our UK office address, at the foot of this page, or by e-mail.