Suppliers of diaries, calendars, pens, clocks and watches, computer accessories, paper and desktop products, calculators, golf umbrellas, t-shirts, mugs and other corporate gifts personalised with your company logo or advertising message

Alcohol Calculator


How much is too much? Calculate units per drink for a range of alcoholic drinks. Can be branded with your logo.
Promotional USB Flash Drives


Fantastic models and sizes
Express Service available
Full Colour Print available
Best Sellers
Popular Gifts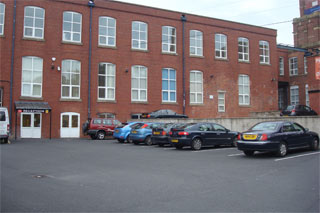 Promotional Choice Ltd., Chamber Centre, Hollinwood, Oldham
Making a Purchase:
Making a purchase could not be easier. Just browse our Catalogue, and click on any items that you wish to buy and put them into the shopping cart. After you have finished your selection, click on "Order" and you will be asked for a few details that we need to be able to satisfy the order. We do not currently accept credit card payment online, but we can accept credit card payments by telephone. We will invoice you at the time the goods are ready for shipping. For new accounts for the first transaction a pro-forma invoice will be sent.
Quotations and contracts:
Orders are accepted subject to our right to adjust prices quoted to take account of any changes in the law or Government regulations requiring us to increase prices by way of direct taxation, import duties, customs and excise duties or otherwise. The prices are based on the costs current at the time of production and in the event of any increase in wages or costs of materials to us occurring after the confirmation or accepted contract, we shall be entitled to charge such increases to you. All quotations are valid at the time of quoting, error and omissions excluded.
Cancellation:
Cancellation of Orders will not be accepted unless agreed in writing by us and in the event we are entitled to make a reasonable charge to you for the cancellation.
Artwork:
Prices quoted are based on the client supplying artwork in an acceptable format, please contact us for details. Artwork requiring reworking may be subject to an additional charge. Origination charges are detailed in product descriptions.
Delivery Schedule:
Delivery will normally be 2 - 3 weeks following receipt of camera ready artwork.
Back Orders:
If your item is not in stock, we will back order for you. You will always be emailed with the option to cancel your order if you would rather not wait.
Tax Charges:
For orders made from the UK or the European Union, 15% VAT is added. All other orders are VAT free and you should click the exempt button to reduce VAT to zero . Credit Card
Security:
We know of no documented cases of credit card fraud using our shopping system over the Internet. All credit card numbers are encrypted in the software when the order is placed using 128 bit encryption. They are only decrypted after they reach our computer. They are not held in clear text on any web site.
Guarantee:
We guarantee your satisfaction. In the unlikley event of any dissatisfaction with merchandise this will be dealt with promptly.
Reaching Us:
If you need to reach us, please email us on sales@promochoice.co.uk, alternatively, you can call on 0161 345 9103 (International +44 ) or fax us on 0161 345 9108 or write to us at Promotional Choice Ltd. Chambers Business Centre, Chapel Road, Hollinwood, Oldham. OL8 4QQ. UK
Privacy Policy:
Promotional Choice Ltd do not disclose buyers information to third parties. Cookies are used on this shopping site, but only to keep track of the contents of your shopping cart once you have selected an item.
Data collected by this site is used to:
a. Take and fulfill customer orders
b. Administer and enhance the site and service
c. Only disclose information to third-parties for goods delivery purposes Returns Policy
Remittance Terms:
Our terms of payment by invoice are strictly 30 days from the date of the invoice. For new accounts for the first transaction a pro-forma invoice will be sent.
For new accounts for the first transaction a pro-forma invoice will be sent.